Hello, I'm Neil McKinlay
I learned to meditate as a teenager. A swim coach taught us one rainy Saturday night and, through the several decades since, the work has remained compelling for me. Thirty years ago, I started to study and practice more formally. I worked with two successive communities – both rooted in Tibetan Buddhism; both of which provided opportunities to engage formal curriculum and long retreats.
My Story
After my own career as a swim coach ended, I started to teach meditation. For more than fifteen years, I have had the privilege of leading short- and long-term events online and in-person. I have been able to explore the teachings and practices with small groups in the Pacific Northwest and larger groups around the globe. In doing so, I have certainly learned much more than I have taught.
In early 2020, my involvement with the second community noted above came to a close. I became uneasy with how the leader treated longstanding students such as myself. In an atmosphere characterized by manipulation and disempowerment, I felt my inner knowing – an essential aspect of the spiritual path and our humanity – undermined again and again. Eventually, my mental and physical state became so compromised I had to leave; a twenty year relationship ended.
While the relief I felt at departing this situation was considerable, the sense of loss I experienced was overwhelming. Having little idea how to navigate this, I turned to what was familiar: I meditated. I started settling into into that crushing lostness. Out of this came experiences of insight and understanding that spoke directly to what was happening to me.
All this suggested a phase of meditation I had not recognized before: one in which the understanding that expresses out of meditative settling is allowed to guide me into my life. So if meditative insight suggested I was tired, I would rest. If what came up was loneliness, I reached out. If I saw stuckness in some area of life, I sought out therapy.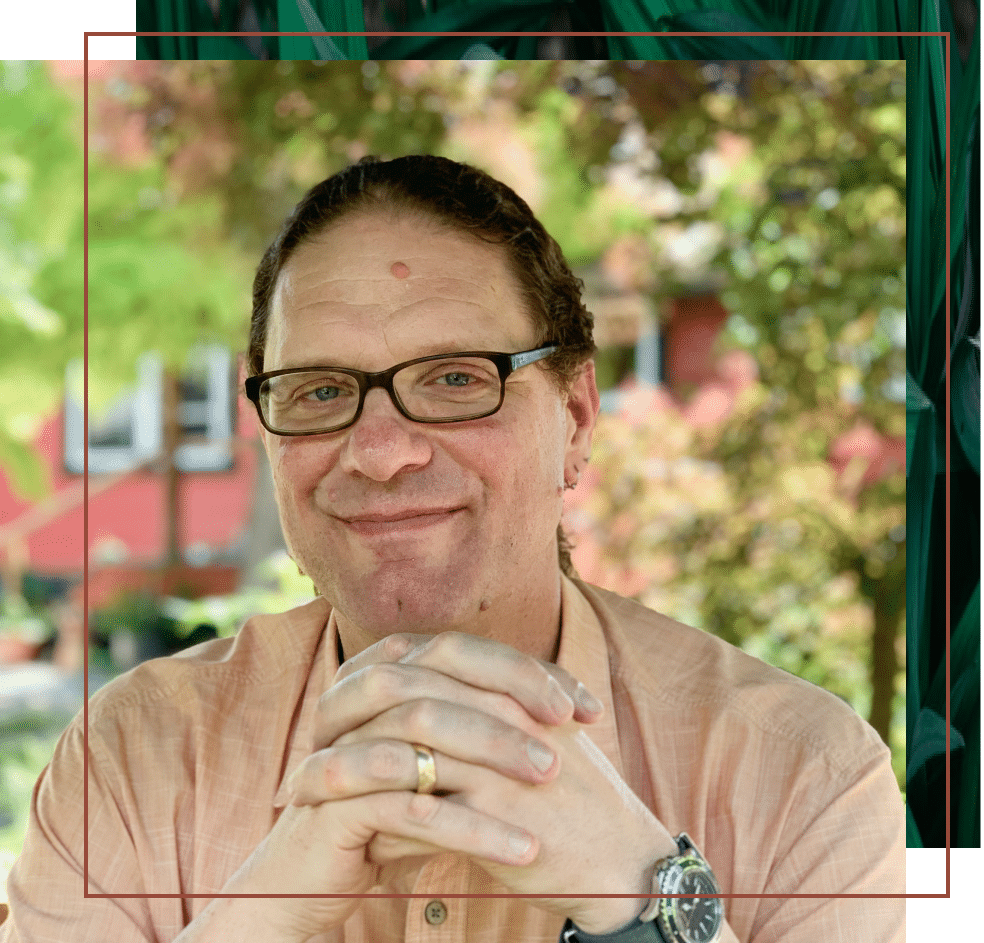 In meditation we learn how to be deeply and simply here – then we let the wisdom of the moment flow into our lives.
Significantly, much of my practicing during this span was done in community. With the end of that dysfunctional relationship and the arrival of Covid, all my teaching activity ceased. In response, I started offering something online – something that has evolved into the community now known as the Online Gatherings. In doing so, I got to see the brilliant and articulate, vulnerable and adaptive ways others were meeting the challenges of meditation and the challenges of their lives.
Under the influence of these two, I soon found myself moving through my lostness. Certainly not getting over, but slowly moving through that experience – with meditation healing a compromised connection with inner wisdom, and members of the Online Gatherings affirming the existence of this wisdom through their profound willingness to show up and be themselves.
I also found a sense of direction and purpose in this: to bring together people who believe meditation can help us connect with the wisdom of our person, our communities, and our lives; to develop a practical understanding of the teachings and practices of meditation together; and to encourage and empower, inspire and support one another as we familiarize with this wisdom in both our practice and our world.
Bringing meditation to life is a phrase I use to describe this. All of my offerings – the Online Gathering community, particularly – help us bring meditation to life. They encourage and empower, inspire and support us as we bring the basic stillness and knowing we connect with through meditation into our everyday lives.
"I have been thinking for days about the most deeply meaningful things I can say about Neil as a teacher and as a principled human being. I think the two words that first come to mind are honesty and integrity. And an ability to hold the space, whether it is with one person or many. His many years of study and immersion have given him the skills to be a very very fine teacher.  I treasure my connection with Neil and recommend him often to folks looking for a meditation teacher.
— Babs O'Brien
Subscribe to Stay Connected