A Free Online Community
Join the Living Meditation Network
How do we do this? As household practitioners – people living full contemporary lives – how do we engage meditation with depth and integrity? How do we allow room for practice and study? How do we accommodate the embodied clarity, sensitivity, and responsiveness we encounter in this work? How do we do it?
Resources To Support and Inspire
It's no secret that meditation can be challenging. Whether we are just starting out or have many years of experience behind us, maintaining a regular practice can be a testing task. This is especially true for household practitioners – people like you and me who aspire to engage this work while meeting the demands and responsibilities of everyday living. For many of us, the difficulties of this raise far more questions than answers. As suggested above, many of us find ourselves wondering, 'How on earth do I do this?'
The Living Meditation Network provides opportunities for us to explore this question and perhaps find some answers. This free to join environment offers a range of resources that can support and inspire. There is a growing selection of recordings from my teaching archive, for instance, and chances to engage other household practitioners through monthly questions and quotations. The Network also serves as the hub for all my online teaching activity. Here you will find courses such as the introductory Learning to Meditate, regularly occurring mini-retreats, and the immersive and interactive Online Gatherings.
How do we meditate as household practitioners? More specifically, how do we live meditation within days that are full with work and family and other obligations? This is a question I hope the Living Meditation Network – with all of its possibilities and encouragements – will help each of us answer in our own necessarily unique way.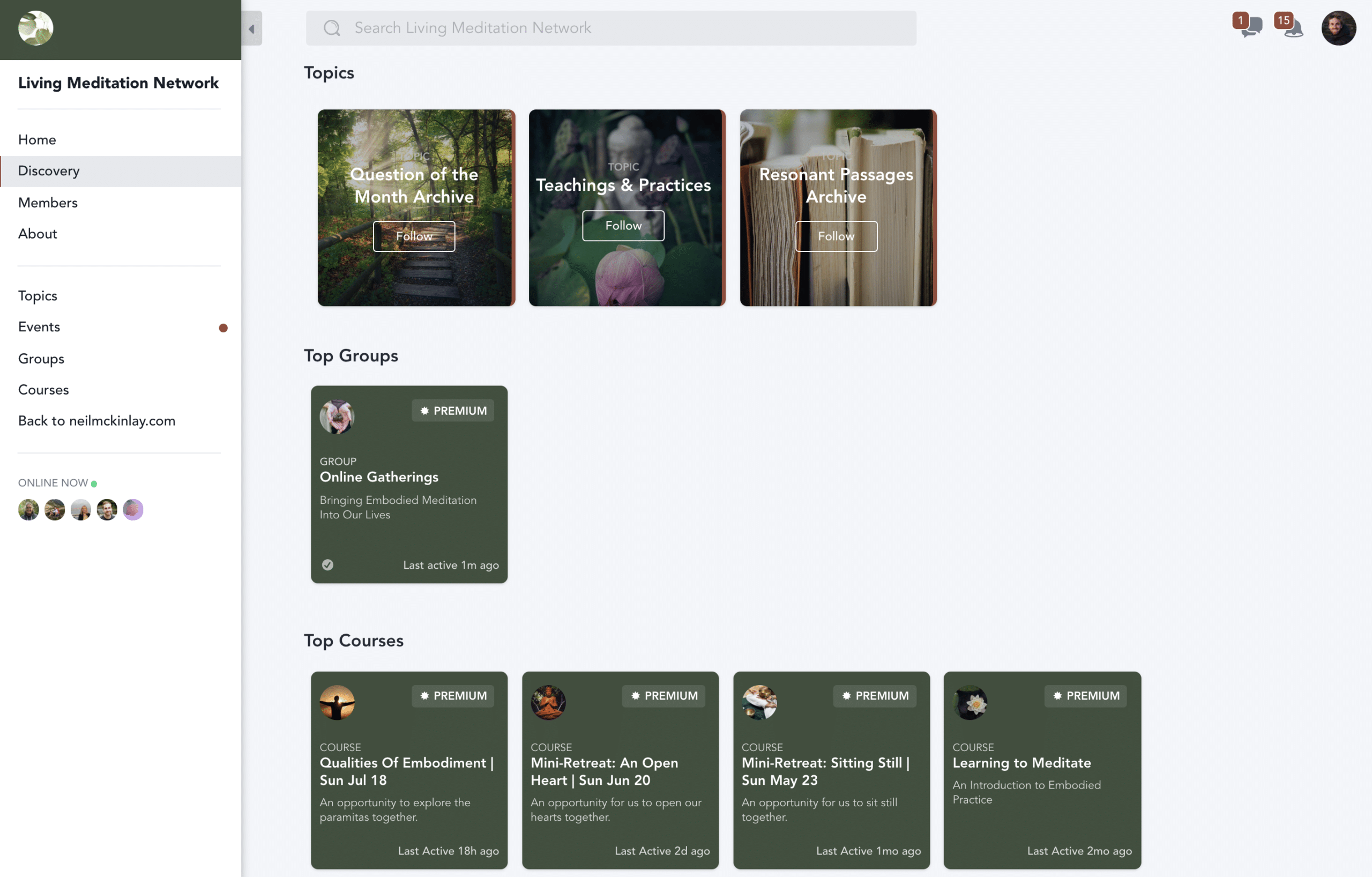 Subscribe to Stay Connected